We're changing the face of
classical music
The long-term goal of the Chicago Musical Pathways Initiative (CMPI) is to help address the persistent lack of diversity in American orchestras – a condition which threatens the vitality and viability of classical, orchestral music.  CMPI is aimed at building a more robust Chicago-area training pathway for talented student musicians from traditionally underrepresented backgrounds, from 6th grade through 12th grade. The project focuses on instrumental students of classical music who have demonstrated both aptitude and interest in pursuing intensive study and a career specifically in orchestral music.
The initiative will involve close collaboration and resource sharing among a diverse network of well-established non-profit Chicago youth and music-education focused organizations. Together, participating organizations will work to identify talented, motivated students early in their training. Musicians selected for CMPI will be carefully assessed and provided with comprehensive supports – musical and extra-musical (e.g., financial, instructional, academic, etc.) to remove many of the barriers to access that can discourage or derail the training of talented young musicians from underrepresented backgrounds before they are able to realize their full musical potential.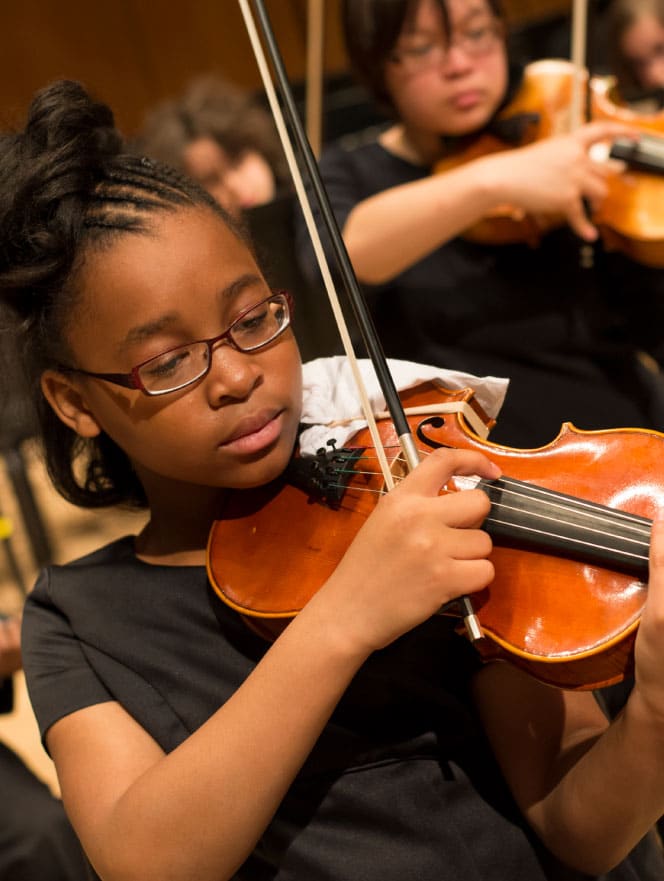 The
Andrew W. Mellon

Foundation
CMPI is made possible thanks to a $3.5 million grant from The Andrew W. Mellon Foundation.
The Foundation endeavors to strengthen, promote, and, where necessary, defend the contributions of the humanities and the arts to human flourishing and to the well-being of diverse and democratic societies.  To this end, it supports exemplary institutions of higher education and culture as they renew and provide access to an invaluable heritage of ambitious, path-breaking work.
Questions? We have
answers